Tomato prices continue to soar, touch Rs 100 per kg in Delhi NCR - 7/27/2014

CN


New Delhi: The price of tomatoes, the core ingredient in the kitchen, continues to rise and has touched Rs 100 per kg in the Delhi NCR. The sharp increase in the price is due to acute shortage in the supply due to poor monsoons in India.
The wholesale prices of tomato at Azadpur Mandi are hovering at Rs 45-55 per kg.
The continuous price rise in the basic and essential commodity is causing inconvenience to the middle class people as well as the poor. Also, hoarding of tomatoes by the hoarders in order to sell them at a higher rate is fuelling the suffering of people.
Heavy rains in Himachal Pradesh and the scanty rainfall in Southern parts of the country has also affected the supply, hence, pushing up the prices.
Tomato traders attributed the rise in prices to drop in supplies from northern region and high prices at other supplying regions in anticipation of drought. Prices of tomato in many big cities range from Rs 60 per kg to Rs 100 per kg.
---
New visa fees system to be launched in UAE - 7/25/2014

GN he General Directorates of Residency and Foreigners Affairs at the Ministry of Interior says all technical and services preparations have been made to launch a new visa and fees system to be applied at the beginning of August.

The changes are in line with the Cabinet decision No 22 for 2014, regarding the regulation and development of the naturalization, residency and checkpoints sector at the Ministry of Interior.

Lieutenant General Shaikh Saif Bin Zayed Al Nahyan, Deputy Prime Minister and Minister of Interior, issued the ministerial decree No 377 for 2014, including amendment of the regulations implementing the law of foreigners entry and residence.

The ministry announced that it will publish a new visa and entry fees regimen on its website http://moi.gov.ae in the coming few days.

Major General Khalifa Hareb Al Khaili, Acting Assistant Undersecretary of the Ministry of the Interior for Naturalization, Residency and Ports Affairs, said that the coming phase shall witness a new range of visas, such as visit visas for business for multiple trips and authorized access to study.

He further explained that the Ministerial Decree No. 377 for the year 2014 coincides with the decision of the cabinet.

The amendments adopted were made to achieve quality services and developing them as well as to meet the requirements of society and its activities in a manner that supports the various aspects of economic activities, tourism as well focusing on law offenders.
---
Taiwan plane crash: Toll hits 48 as families visit scene - 7/24/2014

bbc
The plane, carrying 58 people, crashed into buildings after a failed attempt to land at Magong airport.
The other 10 people on board were hurt. Two French nationals were among the dead, officials said. No crew members are thought to have survived.
Family members were flying to Penghu on Thursday, Taiwan media said.
Minister of Transportation Yeh Kuang-shih and aviation officials also flew to the island to start an investigation into the disaster, Taiwan's CNA news agency said.
The ATR-72 TransAsia Airways plane crashed as it flew from Taiwan's southern city of Kaohsiung to Penghu, a popular tourist destination in the Taiwan Strait.
Magong is the main city in Penghu, which consists of a main island and several smaller islands off the west coast of Taiwan.
It was Taiwan's first fatal air crash in more than a decade and came after Typhoon Matmo struck, bringing torrential rain and high wind.
The plane crashed on its second attempt to land at the airport. It lost contact with controllers after telling them it was going around again. The aircraft then came down in Xixi village outside the airport.
"I heard a loud bang," TV station TBS quoted a local resident as saying. "I thought it was thunder, and then I heard another bang and I saw a fireball not far away from my house."
Images late on Wednesday night showed firefighters dousing flames at the scene and and using torches to rescue injured passengers.
Five Penghu residents were injured on the ground but by Thursday morning all had been discharged from hospital, the Civil Aeronautics Administration (CAA) said.
Official said visibility at the time of the crash was 1,600m (one mile) and within acceptable standards for landing, despite the storm.
Airline representative Phoebe Lu told the Associated Press news agency that TransAsia suspected that typhoon weather had caused the crash but was awaiting the results of the investigation.
But Jean Shen, director of the CAA, said nine flights travelled that route between 14:00 and 19:00 on Wednesday.
"The weather reports showed it was totally OK for landing. We can not say for sure what went wrong at this point," Reuters news agency quoted her as saying.
The transport minister, meanwhile, addressed questions over why the flight was allowed to go ahead.
"Many people were questioning why the plane took off in typhoon weather... according to my understanding the meteorology data showed that it met the aviation safety requirements," Mr Yeh said.
'Very sad day'
TransAsia, a private airline, flies domestic routes in Taiwan and international routes in North and South-East Asia. It has apologised and says it will compensate relatives of those on board.
TransAsia said the pilot had 22 years of experience and the co-pilot had two and a half years. But it says it will have to wait for analysis of flight data from the black box to determine who was flying the plane.
In a statement, Taiwan President Ma Ying-jeou called it a "very sad day in the history of Taiwan aviation".
This is Taiwan's worst aviation disaster since May 2002, when a China Airlines flight from Taipei to Hong Kong crashed near Penghu, killing all 225 on board.
---
No Indian maids in Saudi Arabia below the age of 25 and above 50 - 7/22/2014

GN The age of Indian domestic workers looking for employment in Saudi Arabia has been set between 25 and 50 years under a new employment agreement finalised by the two countries, media reported.

Our agreement with India sets the age of the domestic workers coming to the Kingdom [Saudi Arabia] at between 25 and 50 years. If an Indian maid aged 25 agrees to come to Saudi Arabia, the Indian government will not prevent her, media reported citing Ahmad Al Faheed, Saudi labour ministry undersecretary for international affairs as saying on Sunday.

Al Faheed said that the maids would be subjected to a crash course in their respective states in India before being sent to Saudi Arabia.

Such training will be provided by labour agencies in India, he said.

Moreover, Saudi labour agencies are planning to set up offices in India to supervise procedures for the recruitment of maids in Saudi Arabia, including visa, travel, training and other issues, the report said.

Earlier this month, the Saudi-Indian joint committee on labour issues finalised the recruitment contract of domestic workers that consists of several provisions to ensure the authenticity and implementation of the standard employment contract, the recruitment cost, action against recruitment agencies violating laws and a mechanism to prevent cheating by middlemen.

The new recruitment contract is aimed at easing a shortage of domestic workers in the world's largest oil-exporting country.

The standard employment contract provides minimum wages, working hours, paid holidays and a dispute settlement mechanism.

However, the joint agreement also sets forth specific conditions for incoming domestic workers.

They should be of good conduct, should not have legal or criminal cases. They should pass a medical check-up, and abide by the laws and traditions during the period of work in the kingdom, the report said.
---
Railways to have bio-toilets in all trains by 2022 - 7/21/2014

IT


Seeking to provide a clean and eco-friendly travel to passengers, railways is planning to eliminate direct discharge type toilets from its entire fleet of passenger coaches and replacing the system with bio-toilets by the end of 2021-22.

Railways is envisaging to eliminate direct discharge toilet system from its entire fleet of passenger coaches by the end of 2012-12, the national transporter has said in a recent report to National Human Rights Commission.

Railways has assured the NHRC that it is making sincere efforts to overcome the problem of falling of human waste from train toilets on rail tracks.

The prevailing open discharge of human waste on tracks is not only corroding the rails, it is becoming a serious environment hazard for the railways.

According to a senior railway ministry official, corrosion costs railways over Rs.350 crore every year.

Continuing its efforts to provide a clean and eco-friendly travel to train passengers, railways has expedited the work of fitting bio-toilets in coaches with over 2,000 of them already installed so far. Railways have about 50,000 coaches.

Railways have installed bio-toilets in 2774 coaches till December 2013. The toilets have been fitted in Sleeper and AC coaches of premier and mail/express trains.

The green toilets not only prevent discharge of excrement on tracks and maintain cleanliness but will also help do away with manual scavenging.

The new-age green toilets have been designed by Railways along with Defence Research and Development Organisation (DRDO) keeping in mind the requirements of Indian trains.

The bio-toilets are fitted underneath the lavatories and the human waste discharged into them is acted upon by a particular kind of bacteria that converts human waste into non-corrosive neutral water.
---
Arrested For First Grader's Rape, Instructor Allegedly Had Child Rape Videos on Laptop - 7/21/2014

NDTV news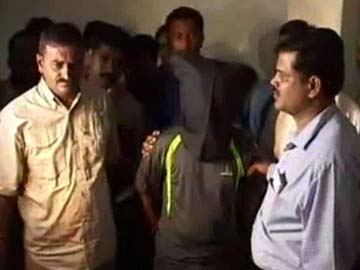 The search for the alleged rapist of a six-year-old first grader in an elite school of Bangalore has led the police to a skating instructor who stashed videos of schoolchildren being raped.

Mustafa or Munna, 30, had been training children at the Vibgyor High School since 2011. The police say they are investigating whether he abused other children in this school and the one where he worked previously. ('Scared To Send Daughter To School': In Bangalore, Protests Over 6-Year-Old's Alleged Rape)

He is married and has a two-year-old daughter.

In his laptop and mobile, the police found explicit pornographic material. "The laptop had videos of schoolchildren being raped downloaded from Internet. This shows his state of mind," said Police Commissioner Raghavendra Auradkar. The police are also looking for a second accused.(Read: After Six-Year-Old's Alleged Rape, Questions on Bangalore School's Role)

After a horrifying wake-up call, schools in Bangalore are making big changes in their security system.

This morning, students at the prestigious Bishop Cotton Girls School were informed about a new pass system for their pick up by guardians or school buses. (Schools Not Responsible For Child's Safety: Bangalore Parents Asked To Sign Bizarre Form)

"We are also tightening our background checks for staff," said Princess Franklyn, the school's principal. She addressed the assembly today to discuss new measures.

The city's police have also decided to have Deputy Commissioners of Police going to every school to talk about background checks.

The six-year-old first grade student was allegedly raped on July 2. (Bangalore School Rape: 'It Happened to My Daughter Too')

The child was reportedly sent out of class for "misbehaving" and asked to stay in an empty room used for storing gym equipment. She was allegedly assaulted there.

Her mother found out about the assault seven days later, when a private nursing home hinted that the child could have been raped. (Read: Amid Anger Over 6-Year-Old's Alleged Rape in School, High Level Meet In Karnataka)

The first arrest in the case follows days of protest and online campaigns by furious parents.

Angry parents in the IT hub have taken to the streets and social media, demanding tough action, not just against the alleged attackers but also against the school for not protecting the child. (Bangalore Takes Anti-Rape Fight Online After Six-Year-Old's Ordeal in School)

---
With Jet's Fall, War in Ukraine Becomes Global - 7/20/2014

NDTV news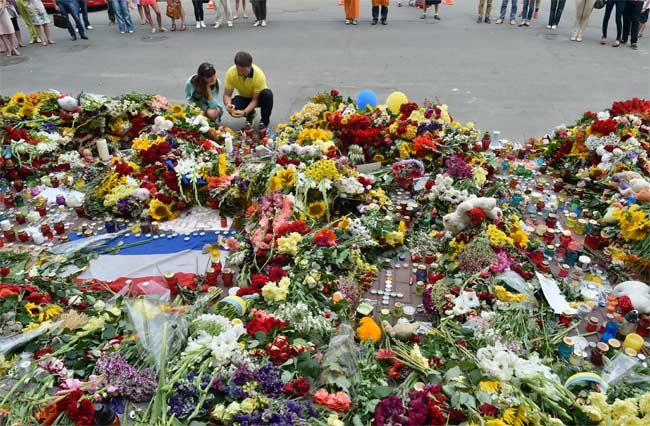 Washington: From the start, the telephone call did not go well. Dispensing with pleasantries, President Vladimir Putin launched into an edgy and long-winded complaint about the new US sanctions imposed on Russia the day before. (Ukraine, Rebels Argue Over Wreck, Europeans Give Putin 'Last Chance')

President Barack Obama, on the phone from the Oval Office on Thursday morning, responded that Russia was arming rebels in Ukraine - citing, among other things, the anti-aircraft weapons that the United States believed they had been sent. "This is not something we're making up," Obama said, according to a US official. (John Kerry Tells Sergei Lavrov Investigators Must Get Access to Ukraine Crash Site)

Then, more than halfway through the tense, hour-long call, Putin noted, almost in passing, that he had received a report of an aircraft going down in Ukraine. (Malaysia Airlines to Refund Cancellations After MH17)

Putin was vague about the details and the conversation moved on. (Experts, Not 'Drunken Gorillas' Downed Malaysian Plane: Ukraine PM on Russia's Involvement)

But in that instant, the months long proxy war between East and West took a devastating turn, one that would shift the ground geopolitically amid the charred wreckage and broken bodies in a Ukrainian wheat field. (Also read: Australia PM Tony Abbott Says MH17 Crash Site 'Chaotic')

The downing of Malaysia Airlines Flight 17 rippled across continents, from Amsterdam where friends and family had just seen off their loved ones to the distant shores of Asia and Australia that had been waiting for 298 passengers and crew who would never show up. The tragedy reached as far as a college campus in Bloomington, Indiana, shocked to find one of its doctoral students among the dead. (Read: Singapore Airlines Says Sorry for Social Media Posts After MH17)

It was a day of confusion and anger, of grief and disbelief, of charges and countercharges, of politics and war. It was a day that brought home in vivid relief the consequences of a struggle in a torn society that had seemed far removed for many. And it was a day that was a long time in the making. (Ukraine Says It Can Prove Russia Supplied Arms System That Felled Jet)

Cor Schilder had been looking forward to his vacation with his girlfriend. Two months ago, he posted pictures of an Indonesian resort on his Facebook page. "We will stay with a private pool with rose petals floating in it," he wrote in Dutch on May 17. "We won't leave before all those petals have withered away."

A florist and amateur musician who played drums in a band called Vast Countenance, Schilder, 33, and his girlfriend, Neeltje Tol, 30, closed up their Amsterdam flower shop on Wednesday, leaving a sign saying they would reopen Aug. 4. As they passed through customs at Amsterdam's Schiphol airport the next day, Schilder kept updating his Facebook page. (Malaysia PM's Step-Grandmother Was On MH17)

"Mind your step, mind your step," he wrote two hours before the flight, echoing the automated warning message of the airport's moving walkway system.

Before boarding, he posted a picture of the plane, exactly the same model owned by the same airline as one that vanished mysteriously in March en route to China. "In case it goes missing," he wrote wryly, "this is what it looks like." (Another Malaysia Airlines Jet Crash Rekindles MH370 Families' Grief, Suspicion)

That may have been less amusing for a couple who were also passengers, Maree Rizk and her husband Albert, who lost relatives aboard the never-found Malaysia Airlines Flight 370. Rizk's stepmother's brother and his wife were among those lost in March.

The couple was returning home to Australia after a four-week vacation in Europe. "We thought it was unusual they would fly Malaysia because that earlier flight had gone down," said Phil Lithgow, a friend.

The flight took off from Amsterdam and headed east along a flight plan filed before departure. As it crossed over Ukraine, it cruised at an altitude of 33,000 feet, making sure to stay above a new minimum of 32,000 feet set just three days earlier so as to avoid any fighting on the ground or in the air. Some airlines had stopped traversing Ukraine altogether because of its violent insurgency in the east, but most had not.

Until that week, pro-Russian separatists fighting in the east had been known to possess shoulder-fired, heat-seeking missiles known as Manpads, weapons that can typically fire to a maximum altitude of 12,000 feet. But in the days before the doomed Malaysia Airlines flight, combatants had made clear they now had access to a weapon of a different magnitude, a radar-guided SA-11 that can deliver warheads at three times the speed of sound to a target as high as 70,000 feet.

On Monday, such a missile had brought down a Ukrainian Antonov-26 military transport plane flying at 21,000 feet, a feat requiring expertise and training that only a military could provide. US intelligence agencies believe the missile came from the Russian side of the border, which Moscow denied. Separatists said they brought the plane down themselves.

Either way, Ukraine that same day set the 32,000-foot minimum for civilian airliners. Russia followed suit two days later. But no one banned passenger jets from the area despite the obvious change in the threat.

Dramatic Shift in Battle

The missile strike that brought down the Malaysia flight was in many respects a result of a dramatic change in the battlefields of eastern Ukraine. After declaring unilateral cease-fires that failed to lead to meaningful negotiations, Ukraine's president, Petro Poroshenko, let the latest cease-fire lapse and ordered his military to resume efforts to crush the insurrection by force.

After the military plane was shot down Monday, fighting escalated. On Tuesday, a missile destroyed a residential building in Snizhne, a town 12 miles from the Russian border controlled by rebels. Ukraine said a Russian plane had carried out the attack; the rebels blamed the Ukrainian military.

Whoever was responsible, a new air war was clearly underway. On Wednesday evening, Ukraine said Russia had sent a MiG-29 fighter jet across the border to engage with Ukrainian Su-25s. In the ensuing dogfight, one Su-25 was shot down while another was damaged but escaped.

A Ukrainian security official was complaining about the Russian incursion at a briefing Thursday around the same time Malaysia Airlines Flight 17 was taking off from Amsterdam.

In eastern Ukraine several hours later, residents noticed what they presumed was a missile rocketing into the sky. US intelligence analysts later traced the launch to an area around Snizhne and the nearby town of Torez. The plane came down in a series of large fields of wheat, grass and sunflowers, its fuselage and landing gear twisted into a mountain of metal, wires, engines and seats.

Bodies lying in the field struck strange, unnatural shapes in the tall grasses, many naked but for their shoes. Some were nestled together among piles of open suitcases, including a man in a mint-colored T-shirt lying near a woman in torn jeans whose right arm was thrown up over her head as if she were trying to protect herself. Others lay alone, like the tiny girl, probably no older than 3, dressed in a red T-shirt without pants.

The sight was overwhelming, even to rebels, who stood in stunned groups trying to comprehend. "I have four children," said a miner named Sergei who said he had found many bodies of children. "I'm in shock."

New Shock in Malaysia

The shock was felt nearly as powerfully in Kuala Lumpur, where the Malaysian government and its people remain deeply traumatized from the March episode. Prime Minister Najib Razak was at his personal residence when he was notified that Flight 17 had apparently gone down. He rushed to the Malaysia Airlines emergency response center at Kuala Lumpur's airport and ordered his defense minister, foreign minister, aviation director and airline executives to meet him there.

"People were incredulous, but people weren't emotional," said a Malaysian official who spoke on the condition of anonymity because he was not authorized to comment on the government's response. "You looked at the faces around the room, and everyone had been battle-scarred from MH370."

After bruising international criticism of the response to that catastrophe, Najib was determined to handle this one more smoothly. The last time he waited a week to make a public statement. This time he appeared before cameras within hours. Last time it took Malaysia Airlines six weeks to release a cargo manifest. This time it would take 36 hours.

In Moscow, the first news reports appeared around 6 p.m. local time as RIA-Novosti, a state-run agency, said the separatists - Russia's news media often refers to them as "volunteers" - had downed another Ukrainian Antonov-26 military transport plane.

Putin was also in the air above Eastern Europe that afternoon, as he was returning from a six-day tour of Latin America aboard his presidential Airbus, referred to as Aircraft #1 by the media. The Russian jet apparently passed near the doomed Malaysian plane, both flying in roughly the same airspace over Warsaw at 33,000 feet about 37 minutes apart, according to an Interfax report.

As soon as it became clear that the downed plane was not a military craft but a civilian passenger plane, Russian news media shifted their narrative from a separatist attack to a variety of other explanations, including the possibility that Ukraine's military had shot it down. The coincidental proximity of Putin's plane even led to conspiracy theories that whoever destroyed the Malaysia jet was actually trying to target the Russian president. Rossiya 24, the state-run cable network, played past clips of Ukrainian public figures saying they wished Putin dead and then interviewed supposed experts about how the two planes might have been confused.

Putin released a statement 40 minutes after midnight blaming Ukraine. "Certainly," he said, "the government over whose territory it occurred is responsible for this terrible tragedy."

Obama and the Disaster

Obama was on board his Marine One helicopter heading to Andrews Air Force Base when news broke that Ukraine was blaming a Russian-made missile. Dan Pfeiffer, the president's senior adviser, received an email and told Obama about the allegation.

Once he boarded Air Force One, which was scheduled to take him to Delaware and New York for a policy speech and political fundraisers, Obama was briefed by his national security aide, Brian McKeon. By the time the president landed in Wilmington, it was clear he would need to address the disaster. Speechwriters at the White House emailed a statement to the plane.

Josh Earnest, Obama's press secretary, gave him a copy and explained that a line about concern for Americans stemmed from reports that as many as 23 were on board. Earnest told the president that came from Ukrainian officials and seemed dubious. But even as Obama went before cameras and made his brief comments, Vice President Joe Biden got on the phone with Poroshenko, who told him the Ukrainians had intercepted conversations indicating the separatists had shot down the plane.

Obama was briefed by telephone after his speech by Antony J. Blinken, his deputy national security adviser, who told him about the Poroshenko call and so the president decided to call the Ukrainian leader as well as Najib from Air Force One. The flight to New York was so short, however, that pilots had to fly a long, looping route to give the president enough time to talk with the leaders.

Once in New York, he headed to his first fundraiser at an upscale apartment. In a den, where a secure telephone line had been set up, Obama convened a conference call with his staff for an update. He was told most of the dead were from the Netherlands and so arranged to call the Dutch prime minister.

The next morning, back at the White House, he was told that one American had been on board as well as AIDS researchers and activists heading to a conference that he himself had addressed two years earlier. He recognized that he had probably met some of them. "That seemed to kind of rattle him," an aide said.

As a cloudy morning dawned on Ukraine on Friday, the horror of the crash site was on full display. Small white pieces of cloth dotted the grassy farmland, marking the locations of bodies. The smell of burned flesh hung heavily near a broken hulk of metal on the road. A foot with part of a leg lay nearby.

The scene was strangely empty. There was no yellow tape, no investigators poring over the giant metal carcass. Four local rebels wearing fatigues and carrying hunting rifles wandered through the ruins, poking around the debris more out of curiosity. On the grass were photographs of a family vacation, a baby announcement postcard and a boarding pass.

One of the men, who had never seen a boarding pass, asked what it was. Another picked up an English-language tour book and flipped through it before throwing it back in the heap. "I can't read it anyway," he said.


---
Reliance Industries Becomes First Private Company to Post $1 Billion Quarterly Profit - 7/19/2014

NDTV


Reliance Industries on Saturday posted a 13.7 per cent jump in its first quarter net profit to almost $1 billion, the highest quarterly profit by a private firm.

The jump came on the back of higher refining margins, better petrochem earnings and surge in US shale gas business.

The company's net profit in April-June rose to Rs. 5,957 crore, or Rs.20.3 per share, up 13.7 per cent from Rs. 5,237 crore, or Rs. 17.8 a share, in the same period a year ago, the company said in a statement.

Reliance Industries (RIL) is the first company in the private sector in India to post $1 billion net profit in a quarter. Turnover surged 7.2 per cent to Rs. 107,905 crore.

"RIL has delivered a record level of consolidated net profit, this quarter," said Mukesh Ambani, chairman and managing director, RIL.

"This was achieved despite weak regional refining margins and a planned turnaround in our refinery," he added.

The Mumbai-based operator of the world's biggest oil refinery complex earned $8.7 on turning every barrel of crude oil into fuel in Q1 as compared to $8.4 gross refining margin (GRM) in the same period a year ago.

The GRM was however lower than $9.3 per barrel in the previous January-March quarter

While revenue from its refinery business rose 7.2 per cent, earnings from petrochemical business soared 9.3 per cent.

However, the surprise came from oil and gas production business that posted 27.3 per cent rise in revenue and more than doubled pre-tax segment profit. This was largely due to the firm's US shale gas business, which gave revenue of Rs. 1,617 crore, higher than RIL's domestic oil gas earning of Rs. 1,557 crore.

"The petrochemicals business performance highlights the strength of our portfolio-mix and end-market diversity," Mr Ambani said.

"We have a great pipeline of new projects which will give Reliance an enduring competitive advantage."

Mr Ambani said RIL was further expanding its retail business in existing markets while exploring newer markets and channels.

Higher crude oil prices led to 7.2 per cent rise in cost of raw material from Rs. 77,069 crore to Rs. 82,631 crore.

Employee cost also rose to Rs. 1,480 crore in Q1 from Rs. 1,415 crore a year ago. Other income fell to Rs. 1,974 crore from Rs. 2,392 crore.

Stability in rupee helped prune interest cost on debt to Rs. 505 crore from Rs. 938 crore in Q1 of last fiscal.

RIL's outstanding debt was marginally lower at Rs. 135,769 crore as on June 30, 2014 when compared to Rs. 138,761 crore as on March 31, 2014.

It had a cash balance of Rs. 81,559 crore.

Earnings from refinery business rose 7.2 per cent to Rs. 98,081 crore, while segment pre-tax profit was up 29.4 per cent at Rs. 3,814 crore.

During the quarter, RIL's Jamnagar refineries processed 16.7 million tonnes, which translates into 108 per cent of the installed capacity.

Singapore refining margin in Q1 were lower at $5.8 per barrel, compared to $6.7 in the same quarter last year and $6.2 in Q4 of FY2014.

"Sequential decline in regional benchmark was on account of weakness in middle distillates and fuel oil cracks, which was partially offset by stronger gasoline and naphtha cracks," RIL said.

Petrochemical business revenue was up 9.3 per cent at Rs. 25,398 crore and segment pre-tax profit 6 per cent to Rs. 1,863 crore, primarily on account of increase in prices.

RIL said oil and gas revenue was up 27.3 per cent to Rs. 3,178 crore and pre-tax profit more than doubled to Rs. 1,042 crore as earnings from its US shale gas business surged.

EBIT (Earnings before interest and taxes) from US shale gas business at RS 559 crore was more than three times Rs. 133 crore pre-tax profit in Q1 of last fiscal.

Shale gas revenue at Rs. 1,617 crore was higher than its turnover of domestic exploration and production business of Rs. 1,557 crore. Pre-tax profit at Rs. 559 crore too was higher than domestic segement EBIT of Rs. 487 crore.

KG-D6 field saw oil production drop by 1 per cent to 0.53 million barrels and gas output fell 15 per cent to 42 billion cubic feet.

"Fall in production is mainly on account of shut down of wells in D1-D3 field, partly offset by incremental production from new wells drilled as part of Enhanced Gas Recovery (EGR) activities during second half of 2013-14 fiscal," it said.

RIL's retail business posted a pre-tax profit of Rs. 81 crore compared to a loss of Rs. 14 crore in Q1 of previous fiscal.

"Gross margin improvement, strong variable expense control and leverage of fixed expenses contributed to the performance," the statement said.

The company said its subsidiary Reliance Jio Infocomm, which is the only private player with Broadband Wireless Access spectrum in all the 22 telecom circles of India, plans to provide reliable fast internet connectivity and rich digital services on a pan India basis.

It, however, did not indicate the launch date of the services
---
UP to give free power connections to 1.72 lakh families - 7/19/2014

TOI

LUCKNOW: The Uttar Pradesh government will provide free electricity connections to 1.72 lakh below poverty line (BPL) families in the state, officials said on Saturday.
Chief secretary Alok Ranjan has issued an order for getting the desired logistics. He said the construction of 33/11 substations in 166 out of out of 201 tehsils will be completed by October later this year. The rest may be completed by March 2015.

While reviewing the performance of the energy department and additional sources here Friday, Ranjan said under the plan to provide 24-hour power supply, 122 transmission substations would be built.

He has already ordered capacity building of 103 transmission substations on priority basis.

The chief secretary said pending works of Anpara-D thermal power project, Harduaganj and Panki extension, Obra-C, Ghatampur, and Meja thermal power projects should be completed in a time-bound manner.

Senior officials have been instructed to personally inspect the setting up of solar lights in Lohia villages and informed that funds had been released for setting up of 1,200 solar pumps during the current financial year.
---
This Minister's Foreign Treatment Cost Taxpayers over Rs. 1 Crore - 7/16/2014

NDTV
Ambareesh is not an ordinary politician. He is considered a superstar in Karnataka, and despite his age, 62, he still enjoys a lot of clout in the Kannada film industry. He is also the housing minister in the Siddaramaiah-led Congress government.
Thus, people were not amused when the state government waived rules to underwrite medical expenses worth
R

s.
1.16 crore for the treatment he received in a Singapore hospital recently.
Lawmakers are, according to government rules, reimbursed up to
R

s.
7 lakh for their medical treatment. But Karnataka chief minister Siddaramaiah cited "special cases'' to clear bills of
R

s.
1.16 crore claimed by the popular actor-turned-politician for receiving medical attention at Mount Elizabeth Medical Centre, rated among the best hospitals in Asia.
"In special cases, we can do," the Karnataka Chief minister told NDTV when asked whether he had acted within rules.
The medical expenses include the airfare for Ambareesh, his family and his doctors. But they have all been tight-lipped about the ailment he was suffering from.
The name of Mount Elizabeth Medical centre had been recommended to Ambareesh by his close friend Rajnikanth. The Tamil superstar had been treated in this hospital in 2011 for respiratory problems.
In normal circumstances, the wastage of taxpayers' money by politicians comes in handy to the opposition to corner the ruling party.The BJP, the main opposition party in Karnataka, is, however, reticent to rake up the matter.
Ambareesh was unavailable for comment despite repeated efforts.
"See, it is for the government to decide. This has not happened for the first time. I don't want to comment on this,'' said former chief minister Jagdish Shettar.
But for Divya Rao, a Bangalore-based engineer, this was not a healthy development. "That's a lot of money. And most our ministers are well off. When the government treats victims of a tragedy, it happens at a government hospital,'' she said.
---
Happy Birthday Dear Ashelle

---
Mudarangady: St. Francis Eng.Med. High School gets good results in the S.S.L.C. Examination, 2015.

---
---
KSOU in UAE

---
Read Online Raknno

---
Mudarangady: Parish Telephone Directory released.

---
Useful Link

---